I just love gift giving…okay, who am I kidding…I love receiving, too

! And I love giving and receiving gifts that are actually useable and help better oneself. That's why I love gifts that have a healthy twist to them.
If you're like me and have literally given every single person in your life workout clothes at some point or another, then this holiday blog entry is the one for you! I've done my research, and these are my top 5 Healthy Holiday gifts to give (or receive!):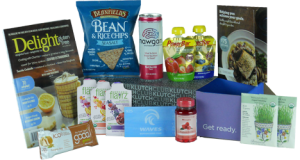 1. KlutchClub.com membership: the gift that keeps giving all year round! This is a monthly box subscription membership that is delivered right to your door filled with healthy and delicious fitness products! I got to try a box this month and it was amazing…filled to the brim with healthy snacks, skin products, discount cards, and more. It's a creative and fun way to give someone the gift of fitness and my readers get the first box for just $10 if you put in SELAH as the promo code at checkout.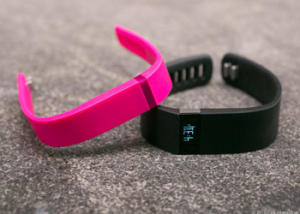 2. The FitBit Zip is a wireless activity tracker that helps you keep control of your activity and calories burned during the holidays. It's about the size of a quarter and you can literally put it anywhere on your body and it will track your activity with accuracy! Keep on top of your health with this handy gift!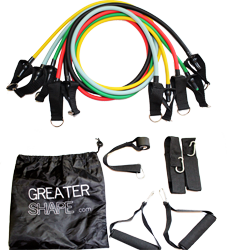 3. Workout Bands are the perfect holiday gift because they are affordable and extremely practical when it comes to working out while traveling for the holidays. You can find them anywhere online or at local sports stores and be sure to check out my upcoming travel workouts that show you how to use the bands!
4. Slimware Portion Control Plates are the perfect gift to help you stay on top of your portions during too many holiday indulgences. And the best part is, these plates are so beautifully designed you can use them for a holiday party and no one would ever know the difference! These make a great hostess gift or a great gift to someone who is calorie conscious but has style.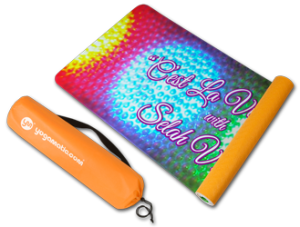 5. Yogamatic personalized yoga mats: I am in love with mine! You can personalize this mat for your favorite yogi in your life! Choose from many designs and patterns, or even put a business logo on the mat! It makes a great gift: practical, personal, and adorable!
Happy holidays and don't forget to give the gift of health this holiday season!!!
xoxo
Selah