Chocolate Avocado Mousse & Cardio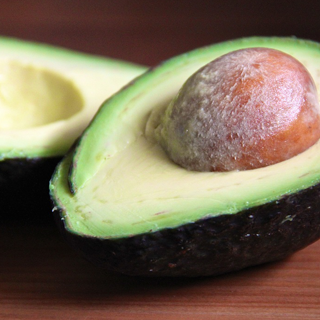 I know what you're thinking – chocolate and avocado should never mix. But I promise you, once you try this recipe you will never look back! The avocado is a healthy fat that makes the mousse creamy and delicious. And bonus…this mousse is completely sugar free and will still satisfy your sweet tooth!!! Avocados have many nutritional benefits: they provide nearly 20 essential vitamins and minerals, they enable the body to absorb fat-soluble nutrients, and they are a great source of antioxidants. The Coconut Oil in the recipe is rich in lauric acid, which is known for being anti-viral, antibacterial, and anti-fungal. It also promotes thyroid function, which can help increase the metabolism. While the mousse chills, sneak in a quick 10 minute cardio workout with me! Get your tunes ready and get ready to sweat!
CHOCOLATE AVOCADO MOUSSE
2 large organic Hass Avocados
1/2 c. Malitol Maple Syrup
2-4 NuNaturals Stevia Packets or 2-4 Tbs. of Stevia in the Raw for Baking
2 Tbs. Organic Coconut Oil
1-2 tsp. vanilla
1 tsp. balsamic vinegar
1/2 tsp. Soy Sauce
1 Cup Unsweetened Cocoa
Blend all ingredients together in a Food Processor or High Powered Blender. Place in Refrigerator for 10 minutes.
As you let the mousse chill, join me in a 10 minute Cardio Interval program!