Nutrition Counseling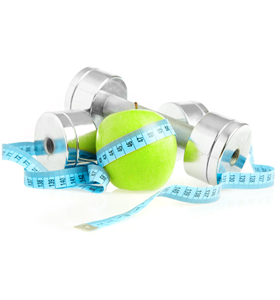 I offer weekly individual nutrition counseling sessions, which includes unlimited daily access to me as your coach.  With nutrition counseling, I will help you break down unhealthy habits one baby step at a time, while helping you create and achieve realistic goals.
Nutrition counseling also includes:

Kitchen Clean Out
Grocery Trips
Recipes
Meal Plans
Dining Out Solutions
Detox Cleanses
See BELOW for packages and rates.
PERSONAL TRAINING
I customize programs based on the individual client …
GROUP FITNESS
In addition to personal training, I am also a Group …
HEALTHY HABITS & RECIPES
Wanna know some of my favorite tricks of the trade …
EMAIL COUNSELING
low-cost way to learn new eating habits and ideas
MENU SUGGESTIONS
FOOD PLANNING FEEDBACK
FOOD DIARY REVIEW & DISCUSSION
EXERCISE ROUTINE SUGGESTIONS

$25/WEEK
WEEKLY NUTRITION COUNSELING
more in depth than email counseling
Discuss Goals & Struggles for Optimum Nutrition
ALL FEATURES OF EMAIL COUNSELING
PLUS ADDED ACCOUNTABILITY
MEET SELAH IN PERSON, OR VIA SKYPE

$100/HOUR
SELAH V. FITNESS CHALLENGE
the complete 12 WEEK package
WEEKLY IN PERSON MEETINGS
UNLIMITED EMAIL & PHONE ACCESS
FULL KITCHEN CLEAN OUT
GROCERY TRIPS, WORKOUTS, CLEANSES & MORE!

$1500